Availability:
IN STOCK
Ships to you the next business day.
CHOOSE YOUR PACKAGE
Retail: $209.85
Save 49%
---
Your Price: $134
Get Started
Free Shipping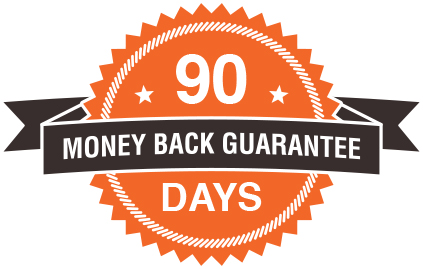 Every order from ActivatedYou is backed by our 100% money back satisfaction guarantee. Try it for up to 90 days and if you aren't thrilled with the results, just send back the empty jars for a full refund.
Frequently Asked Questions
Q: Who should take Morning Complete?
A: Morning Complete is perfect for anyone who wants to boost their body's performance and their overall sense of wellness each day. It's ideal for anyone who wants to start their day on a positive, healthy note.
Q: How do I use Morning Complete?
A: Morning Complete isn't a supplement – it's a delicious, green-apple flavored drink. To use Morning Complete, simply mix a scoop of our easy-dissolve powder in with the liquid of your choice – we suggest water or green tea – and drink.
Q: How safe is Morning Complete?
A: Safety is our number one priority here at ActivatedYou™, so all of our products go through rigorous testing for quality, purity and potency at an independent, 3rd-party facility.
Q: What if it doesn't work for me?
A: We're proud of our products, and we stand behind them 100%. It's the reason we take pride in our 90-day ActivatedYou™ promise. If you're not thrilled with your results for any reason, contact our customer service team, and we'll refund your purchase, no questions asked.
Ready to try ActivatedYou For Yourself?
Thousands of people have completely transformed their digestive health with ActivatedYou, and we want you to, too. If you have never before tried a daily-wellness superfood blend, we encourage you to take advantage of our special offer here and discover the transformative powers for yourself.
Click the button below to view our order options and we hope to hear your success story with all the others!